The Bureau of Push Notifications
Role Art Director, Web designer, Researcher
For Master studies Thesis
Date February – March 2020
Type Interactive Experience

A web-based interactive performance coupled with digital inquiries of the personal relationships between push notifications and people.
thebureauofpushnotifcations.com
Official Thesis Presentation - L
ink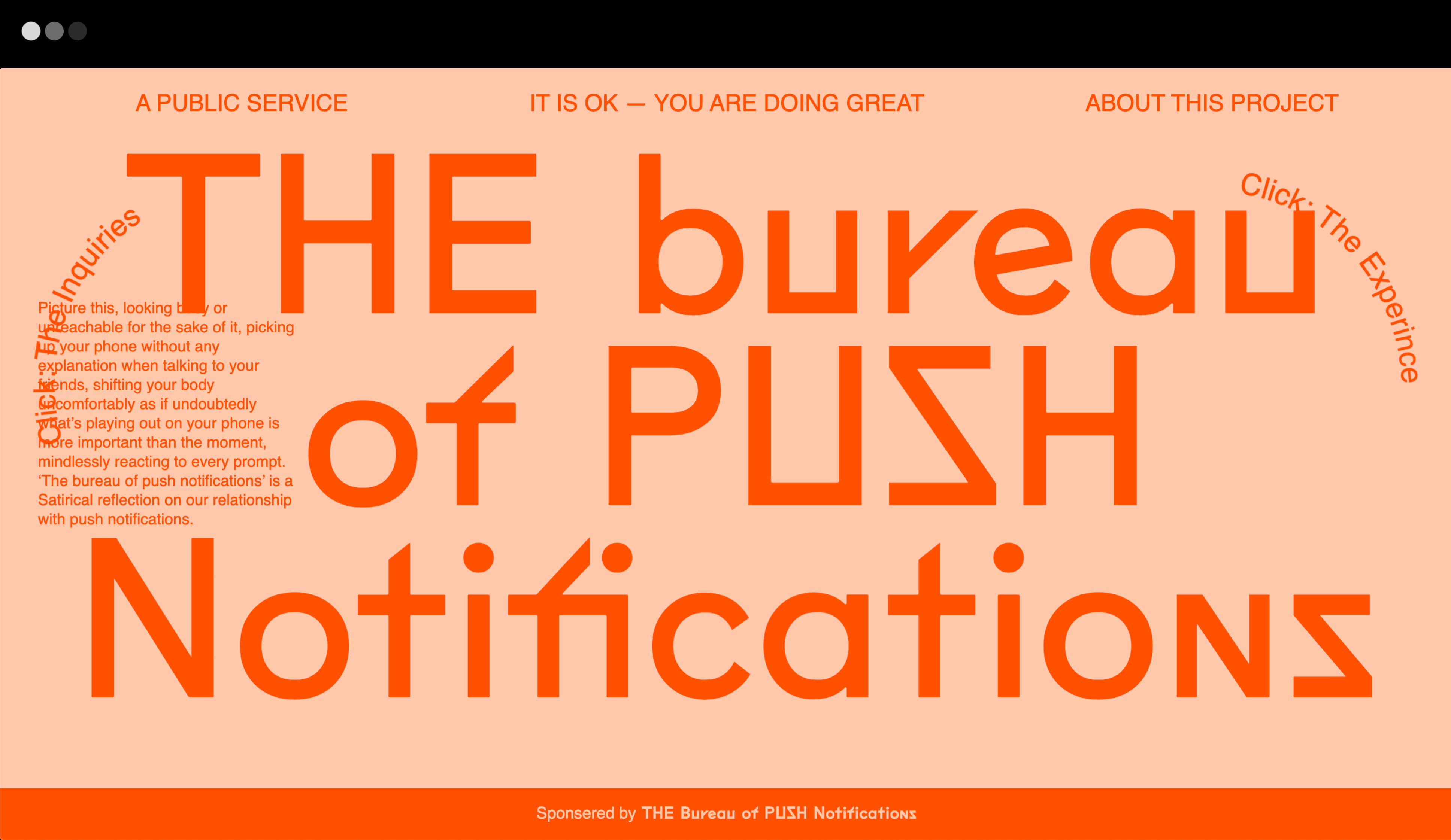 The making of The Bearu of Push Notifications

Most recently, I learned how easily we can adapt to extenuating circumstances and how vital telecommunications has become in our new digital world. Half way through my thesis process, COVID turned our reality upside down, forcing the university to move to remote instruction and showing me just how adaptable and versatile I can be. I re-Imagined my thesis making it in many ways stronger and relevant to our current reality of communication.